Letter from the Chairman of the Supervisory Board
---
Letter from the Chairman of the Supervisory Board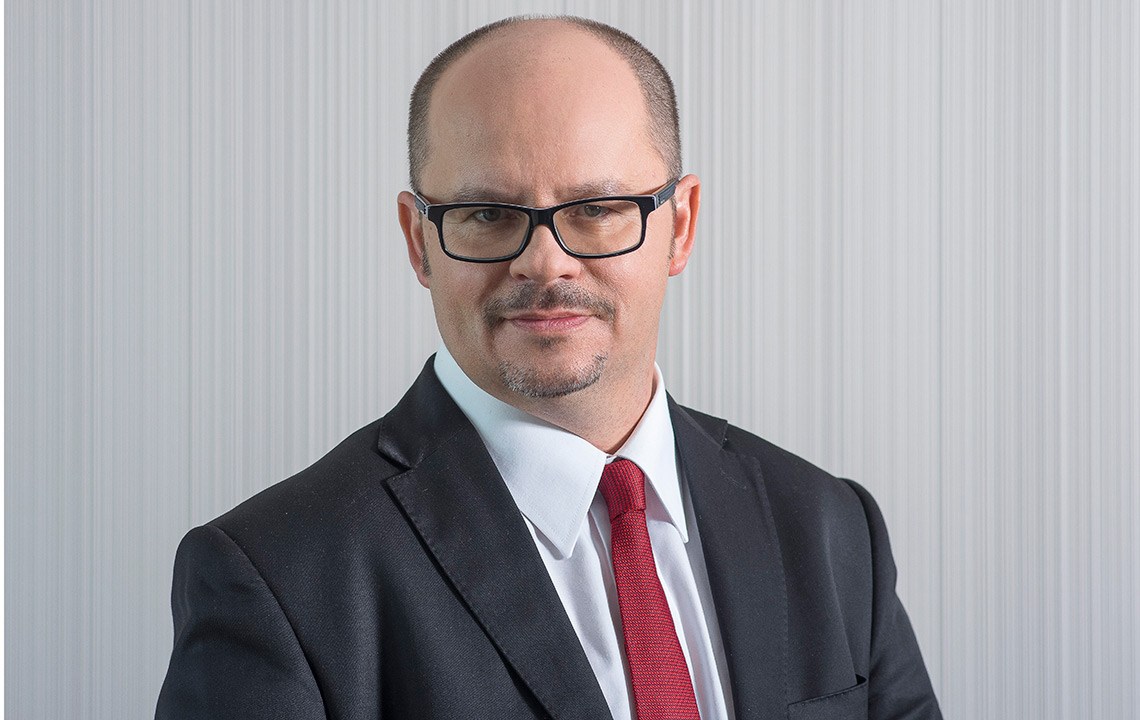 Dear Sirs and Madams,
The year 2016 was a turning point for the development strategy of companies from the Poczta Polska Capital Group. It was the first year when Poczta Polska reported an increase in the sale of traditional postal services. At the same time, we are fully aware that we will need to diversify our operations, develop modern services and grow in our role of the Universal Service Provider, which has been assigned to the Group until 2025. Therefore, we want to increase the Group's profitability, offering a wide range of services, in particular financial ones, rendered at a post office. Such services are provided by the Capital Group of Bank Pocztowy, whose performance in 2016 has been presented in this Report.
In 2016 the Bank Pocztowy Capital Group generated a net profit of PLN 2.5 million. Decisions made in the previous years had considerably affected the Group's performance. The most important decisions concerned credit risk management and resulted in very high impairment losses recognized in 2016 for cash loans and advances granted in 2013-2016 and the need to recognize provisions for proceedings instigated by the Office for Competition and Consumer Protection concerning fees for bank statements charged since 2015.
Rendering services through its own outlets and the network of post offices, in 2016 the Bank Pocztowy Capital Group offered various bank products, including cash loans, under names emphasizing the relation to the Poczta Polska Capital Group, for instance "Post Office Loan". The Group focuses on these products in order to increase the share of high-margin assets in the balance sheet of the Group, in line with its strategy. Consequently, the balance of loans reached PLN 5.5 billion and the deposit balance adjusted to the lending activity amounted to PLN 5.8 billion. At the same time, the Bank's key capital ratios, including the solvency ratio, complied with the regulatory requirements.
Significantly, in the recent months, the Bank strove to improve management processes in its key functional areas and to activate own sales network and the wide network of Poczta Polska. Additionally, in effect of development works related to the new EnveloBank brand carried out in 2016, the Bank Pocztowy Capital Group will offer mobile banking services. Therefore, the Group will efficiently pursue its mission to prevent financial exclusion and provide access to bank services to consumers from every corner of the country.
The demand for banking services observed outside of big cities, i.e. in smaller towns and rural Poland may be satisfied by products and services offered by the Bank Pocztowy Capital Group. The success of a postal banking model with majority interests held by postal operators in France or Switzerland, where such bank generate 25% of post office revenues in these countries, proves a great unused growth potential for Bank Pocztowy in Poland.
I am certain that we will unlock this potential working hand in hand with other entities from the Poczta Polska Capital Group.
Best regards,
Przemysław Sypniewski
Chairman of the Supervisory Board